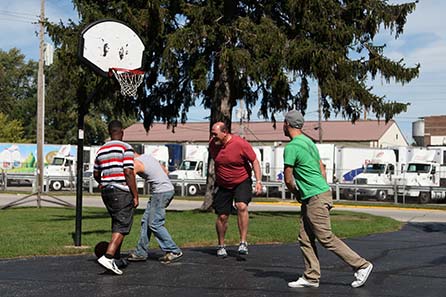 Admission will be given to any sincere individual who needs our help and is willing to abide by the rules of our house.
Clients may be referred by a recognized alcohol or drug treatment center, a hospital, managed healthcare organization, their county human services department, or they are always welcome to self apply.
Criteria for admission include:
- Applicant must be clean and sober at time of admission, and must remain clean and sober.
- Must be 18 or over, and ambulatory.
- Applicant must be physically, mentally and emotionally capable and willing to secure employment or participating in a structured training program.
- Applicant must supply the results of a recent TB skin test, and "a free of communicable disease statement" at time of admission.
**Admission will not be denied on the basis of race, creed, color, national origin, age (18 and older), or previous residence. We are licensed for males.