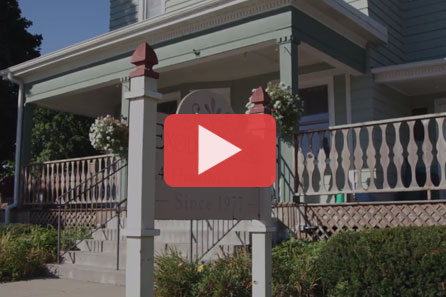 Exodus House is a 20 bed, state licensed and state certified Drug and Alcoholl Transitional Living Facility in Kewaskum, WI, helping adult males recovering from alcohol and drug dependency and abuse. It is a spacious, comfortable Victorian-style home located one block from the business district and within walking distance to churches, stores, the library and the park. We have been assisting men and their families since 1977.
Freedom from alcoholism and addiction begins here...
Alcoholism and addiction tears through the lives of sufferers and their families alike. Hopelessness, shame and anxiety permeate their lives. Most do not know where to turn.
Contacting us may be your first step on a journey to a new life.
You don't have to do this alone.
Our experienced staff, as well as Board of Directors, know what you are going through, and can help. Many are in recovery themselves, and are former residents, having successfully completed the Exodus House program.
Sobriety is not achieved overnight. The behavior patterns and habits associated with drinking and using have usually been engraved over a period of years. We understand how these behaviors are created, and how to break them. Our team of caring professionals here at Exodus House is here to help you transition from the chaos of substance abuse and addiction, back to a happy, productive and fun life.
Whether you've never been in treatment before, are transitioning from another treatment center, or have relapsed, Exodus House can help you return to a life worth living again. It's time for a change... call or email us today.